Chapter 2 Update: Some bad news, and some good news
---
So, first the bad news: I'm pushing back the release date. Back in May, almost exactly four months ago, I said that my "extremely rough" estimate was eight months. This was based a few simple estimates. I knew the first chapter had taken roughly 7 months, and I knew this one would be both faster and slower. Faster because I was reusing a number of basic assets, art, programming etc as well as knowledge I wouldn't have to re-learn. And slower because I anticipated it being about twice the size of chapter one. So I split the difference, added a month to be safe, and said eight months.
I've avoided doing a more in-depth breakdown and estimate of all the moving pieces until recently, partly because they weren't all nailed down yet and partially because I dreaded even thinking about it until I was over the first hurdle: doing the new batch of art assets (not counting the scenes). As of now, I'm over that hurdle: While there are still variations and minor things to add (still have a new outfit to design for Mezz), the new assets are finally in the bag. This represents roughly (roughly!) a third of the time and effort needed to get the game finished. Notice though, that we're at the half-way point and only a third done.
So, I've finally done the careful breakdown of everything that's left, and it more or less bares that out: After itemizing everything I've got left to do, it looks like it will take me about 9 months to finish what remains. This is five months over the original estimate.
I understand if this is disappointing for people: it's disappointing and frustrating for me as well. For a number of reasons I was really hoping to get this out sooner; now it looks like I'm in for a longer haul. I know a lot of people are looking forward to the release, and I'm genuinely sorry I can't get this out faster. But I'll keep plodding away, slow but sure. We'll get there.
Why is it taking so long? Like I said, the chapter is somewhere between two and three times the size of the first chapter, depending on what you're looking at. I should have put more weight on that rather than the time-savings of what I already had to work with.
But that's a good transition to the good news. I promised an update "halfway" through, and since we're at the old halfway point, I'll share a bit of what I've been working on. I hate to spoil or drip feed, but it's been a while, and especially after this setback I owe you guys at least a little. So here's a look.
As previously hinted at, the hypno mechanic will be a bit different for chapter two. Without spoiling too much, certain things in battle will provoke an "invitation" from Mezz, which will look like this:
And then, given the wrong right circumstances, that will lead into this: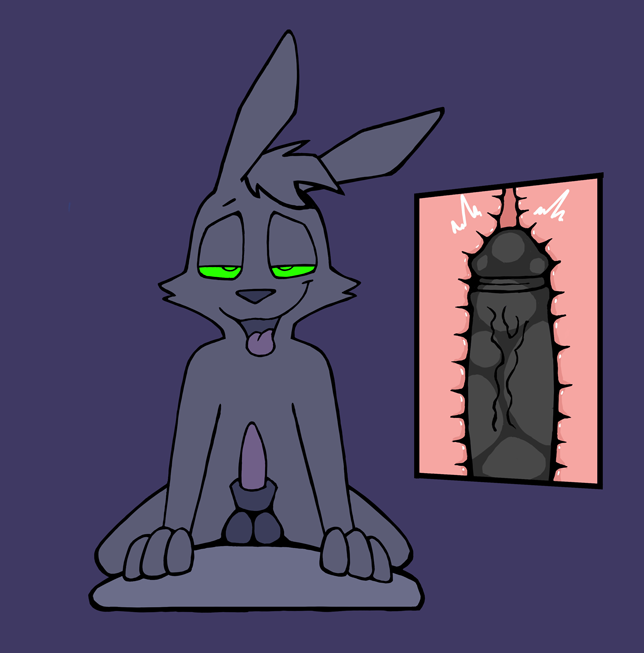 There are three basic acts like this in chapter two battles vs the two in chapter one, each with its own invitation and minor variations.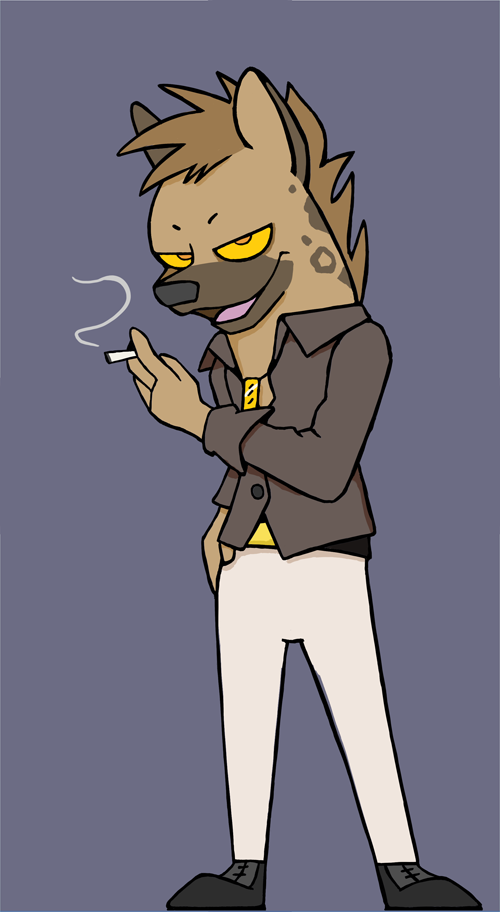 And this is Mahir, one of the two bosses/antagonists of chapter two. Hyenas will be a big part it, though certainly not the only new species. For chapter one I only had to create one new character design, Diezel. For two, I've created FIVE. Yeah.
Again, sorry for the downer. I will get this thing out though, sooner or later.